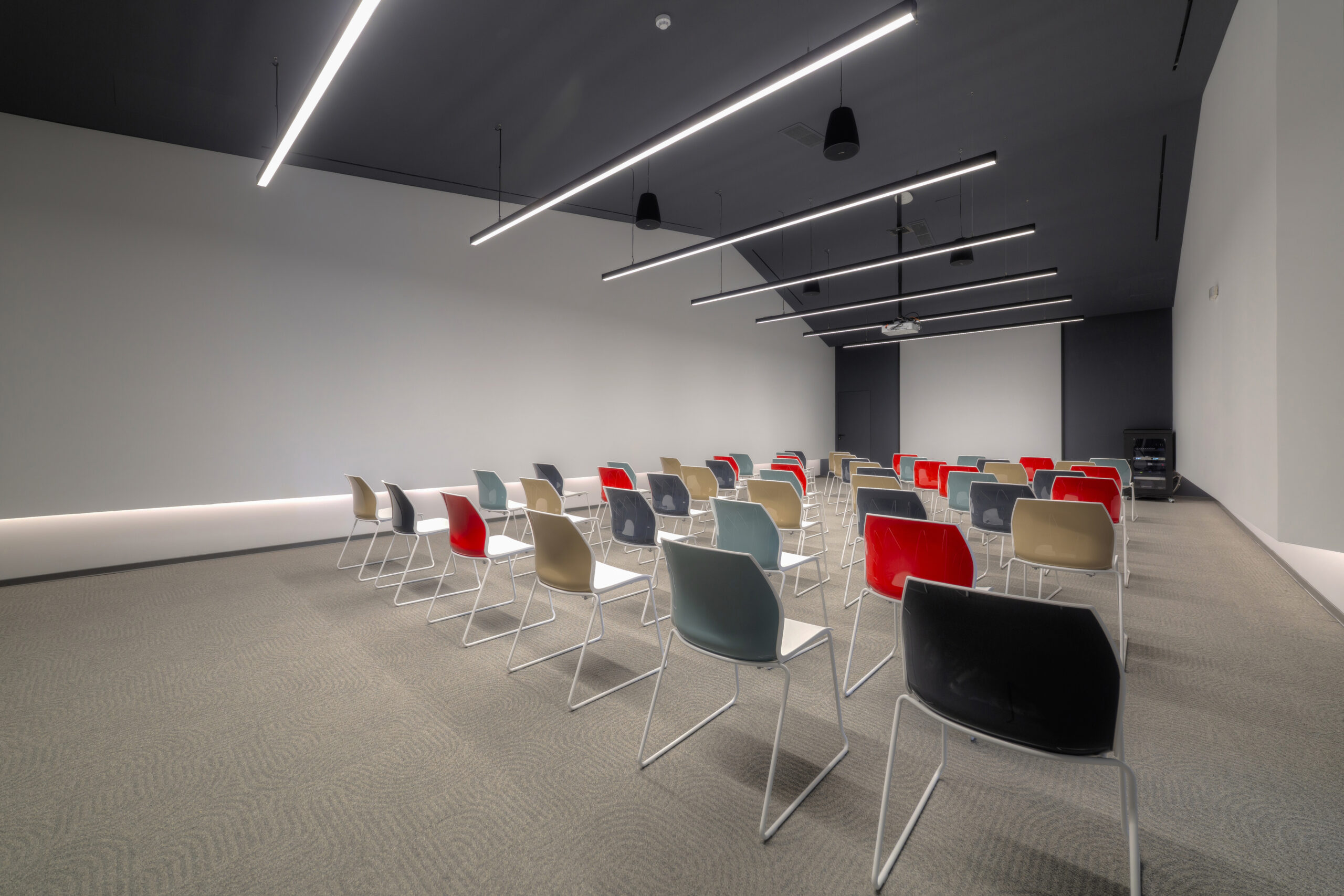 Hemmersbach
The project concerns the renovation of an existing building in the historic and fast-developing area of Akadimia Platonos in Athens. The building has a total surface area of approximately 8,000m2 and spans 5 floors: ground level, mezzanine, two underground levels, and a roof terrace. The goal of the project was to house the Greek branch of an innovative IT services company.
The architectural design of the building greatly focuses on the company's functional needs, aiming to create a positive and contemporary workplace. The modern design elements enhance and upgrade the building's image without altering its character.
The office areas embody two work philosophies: employees can move comfortably in the area, focus on their work without distractions, and also interact with their coworkers. To serve this purpose, there are open-plan offices as well as enclosed smaller areas, combined with sitting areas and common rooms that encourage interaction.
On all levels, the auxiliary areas such as kitchens, restrooms, and rack rooms have been placed next to the central staircase and elevator, creating a dynamic flow of movement. The open-plan offices feature soft floors with excellent sound absorption capabilities, while the ceilings have been left bare, exposing all the electromechanical infrastructure. This decision provides extra height to the rooms and creates contrast with the more finished design of the floors and walls.
The building includes various common areas for dining, coffee breaks, sitting areas, personal libraries, meeting rooms, and two guest rooms for visitors. The roof terrace features a planted area and an outdoor bar, making it the ideal place to hold gatherings and enjoy the panoramic view from all sides.
Architectural Design: ACRM
Study team: Eleni Mourtzoukou, Lila Lalioti, Giannis Matinopoulos
Location: Akadimia Platonos, Athens
Surface Area: 8000 m2
Photography: Alexandros Psachos
Construction, Project Management: ACRM
Project Engineers: Nikos Bakoulas, Katerina Nikolakopoulou, Konstantinos Gerakianakis
Graffiti Art: Giorgos Stais
Date of Construction: 2023