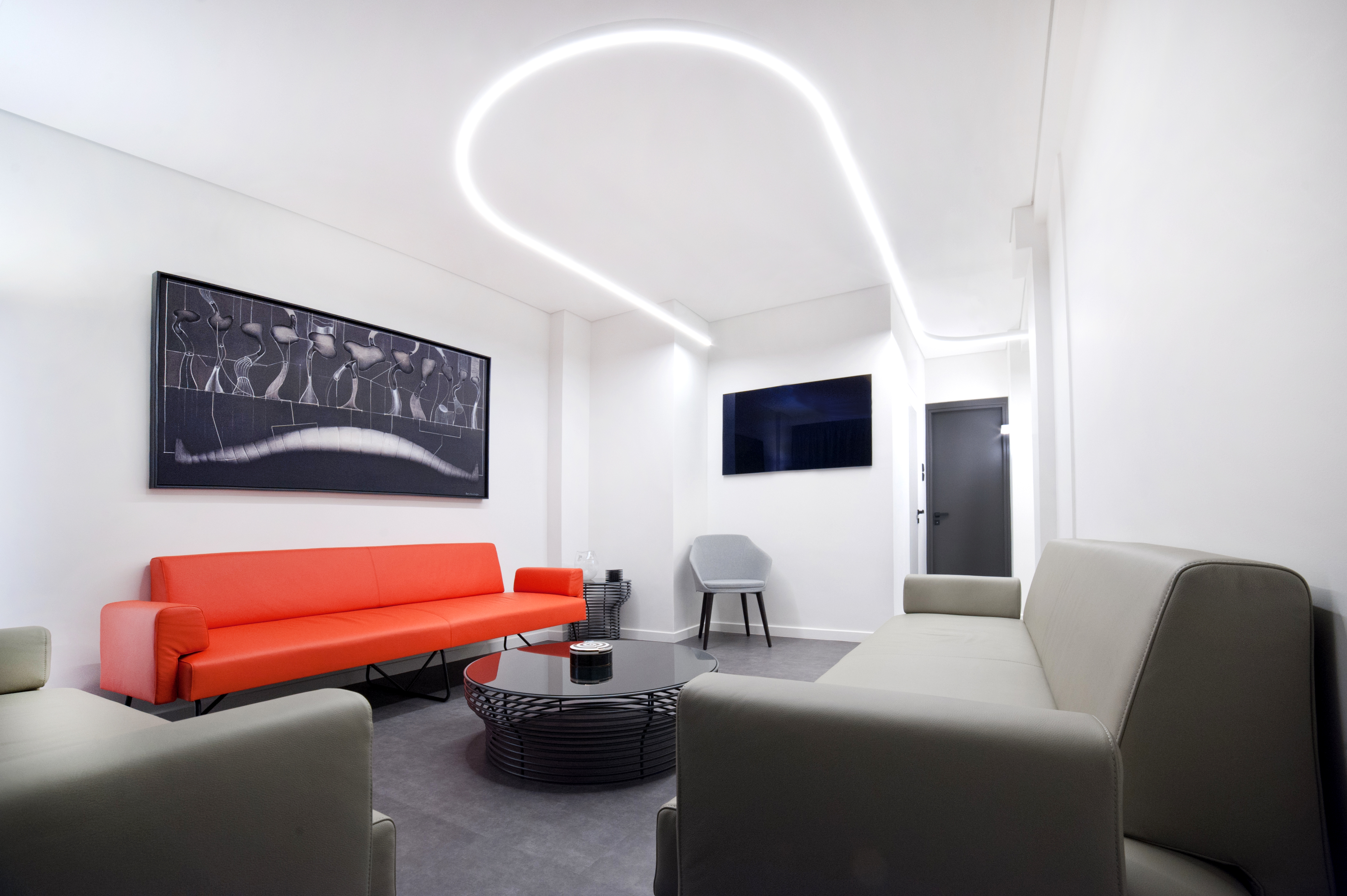 Arthroscopy Center
The goal for this project was the design of a fresh and functional doctor's office that exudes cleanness and honesty. The apartment on Vas. Sofias Street was fully refurbished, with the new designs meeting the doctor's need to have two examination rooms directly adjacent to his office.
For this office space, materials and colors in neutral tones were selected, mainly white and gray. Additionally, some bold color accents were used to complement the interior design and offer visual interest.
The lighting plays a crucial role and is the main connecting element for the different areas of the office. Furthermore, furniture and works of art were selected with great care for each room, so as to create a stylish design for the office.
The sleek waiting area offers a sense of calm and trust to patients, whilst the office and examination rooms fully meet the necessary functional needs of a contemporary doctor's office.
Architectural Design: ACRM
Study Team: Eleni Mourtzoukou
Location: Athens
Surface Area: 80m 2
Photography: Thanasis Gatos
Construction & Project Management: ACRM
Date of Construction: 2021