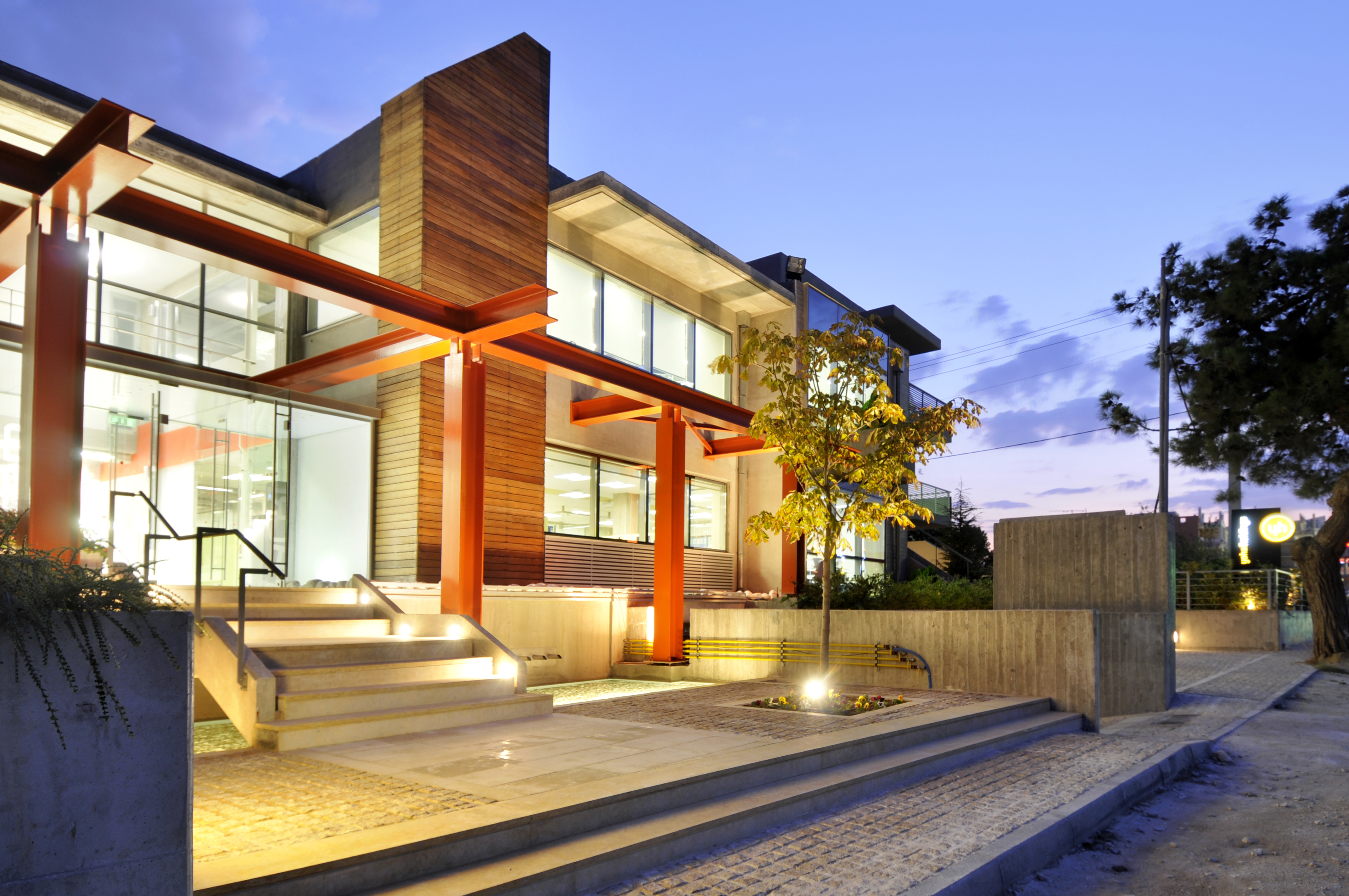 ACRM Headquarters
The office space was designed and constructed by the architectural and engineering team at ACRM. The goal was to create a contemporary and functional office space, welcoming employees and visitors alike. 
Many and varied materials, surfaces, and textures have been used and as a result the office space is characterized by a clean and honest design. The result reflects the company's  philosophy and becomes a constant source of inspiration. 
The load-bearing structure of the building, made from visible concrete, in all interior spaces in combination with the visible electromechanical installations and the transparent partitions for the offices, all create simple but friendly spaces with natural light prevailing. 
The building's facade follows the same pattern, presenting an austere and representative sense and announcing the experience of the interior space.
Architectural Design: ACRM
Location: Marousi
Surface Area: 1000 m2
Construction: ACRM
Date of Construction: 2007