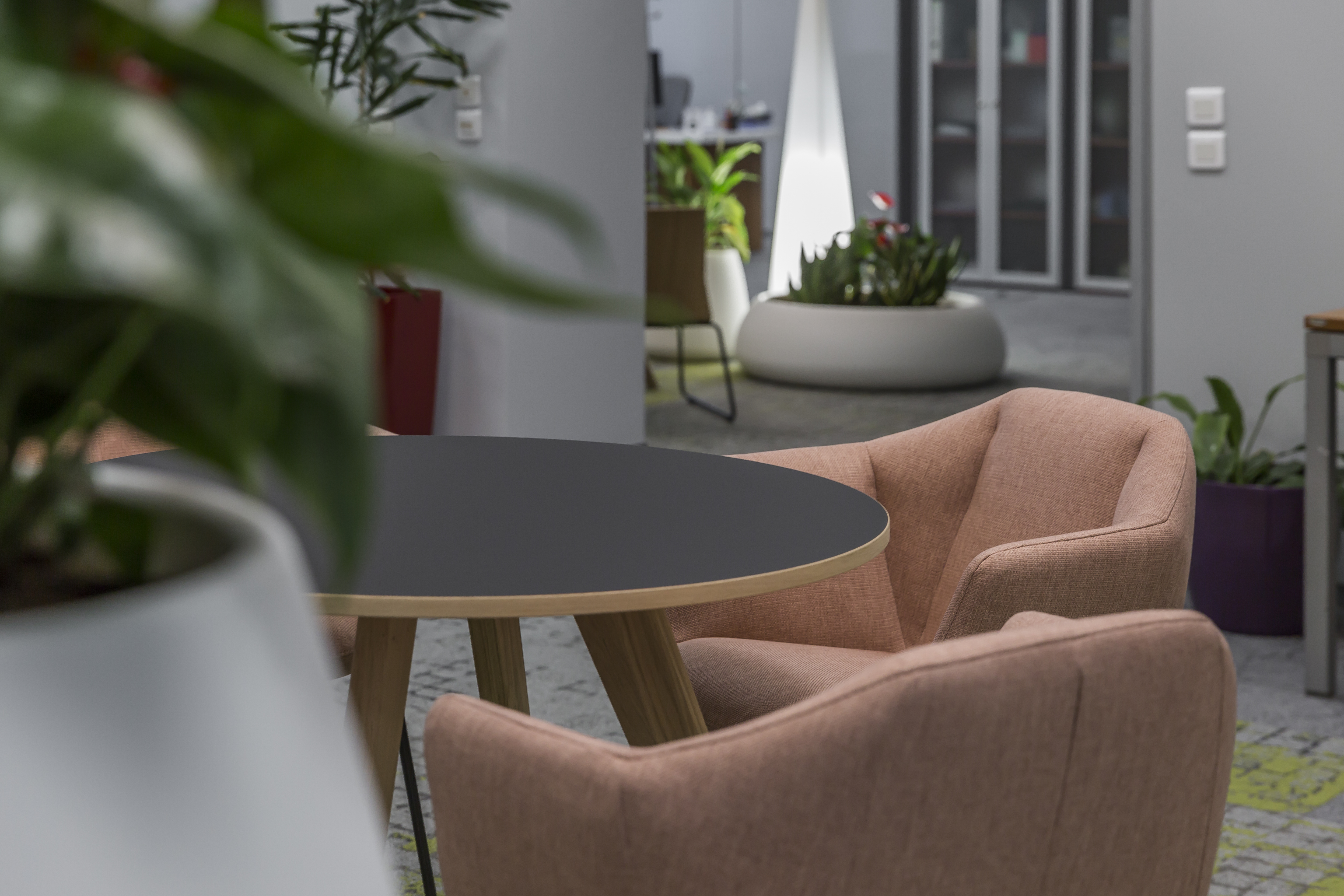 Bristol Myers Squibb
The project concerns the reconfiguration of a pharmaceutical company's offices. The building has a total area of 3,000m2 and employs approximately 100 employees in an open plan arrangement, while a few are working in closed offices.
The goal of the project was to adapt the workplace to a more modern way of working and communication, as well as to upgrade the office aesthetics. The architectural design mainly focuses on the level of detail, carrying out small but intense interventions in the existing layout.
Four elements were chosen for the interior design: light, partitioning, furniture, and planting. These four elements in different combinations of types and colors create points of interest in the floor plan, while seating areas were placed in various parts of the open plan space.
These aesthetic interventions connect the interior with the exterior and the workplace with the "island" concept. The floor was modified, the simple gray carpet transformed into a courtyard, with areas of simulated cobblestones, concrete, and messy planting.
Hanging partitions help to orient the space's flow and seating areas, while their sound-absorbing properties significantly improve the room's acoustics. The lighting consists of special hanging lamps in fluo colors, which are visible even from a distance.
The result is a modern workplace that promotes communication and productivity. Employees can hold short meetings without strict privacy, within the space itself.
Architectural Design: ACRM
Study team: Eleni Mourtzoukou, Isavella Velissariou
Location: Vrilissia
Surface Area: 3.000 μ2
Photography: Thanasis Gatos
Construction, Project Management: ACRM
Date of Construction: 2020