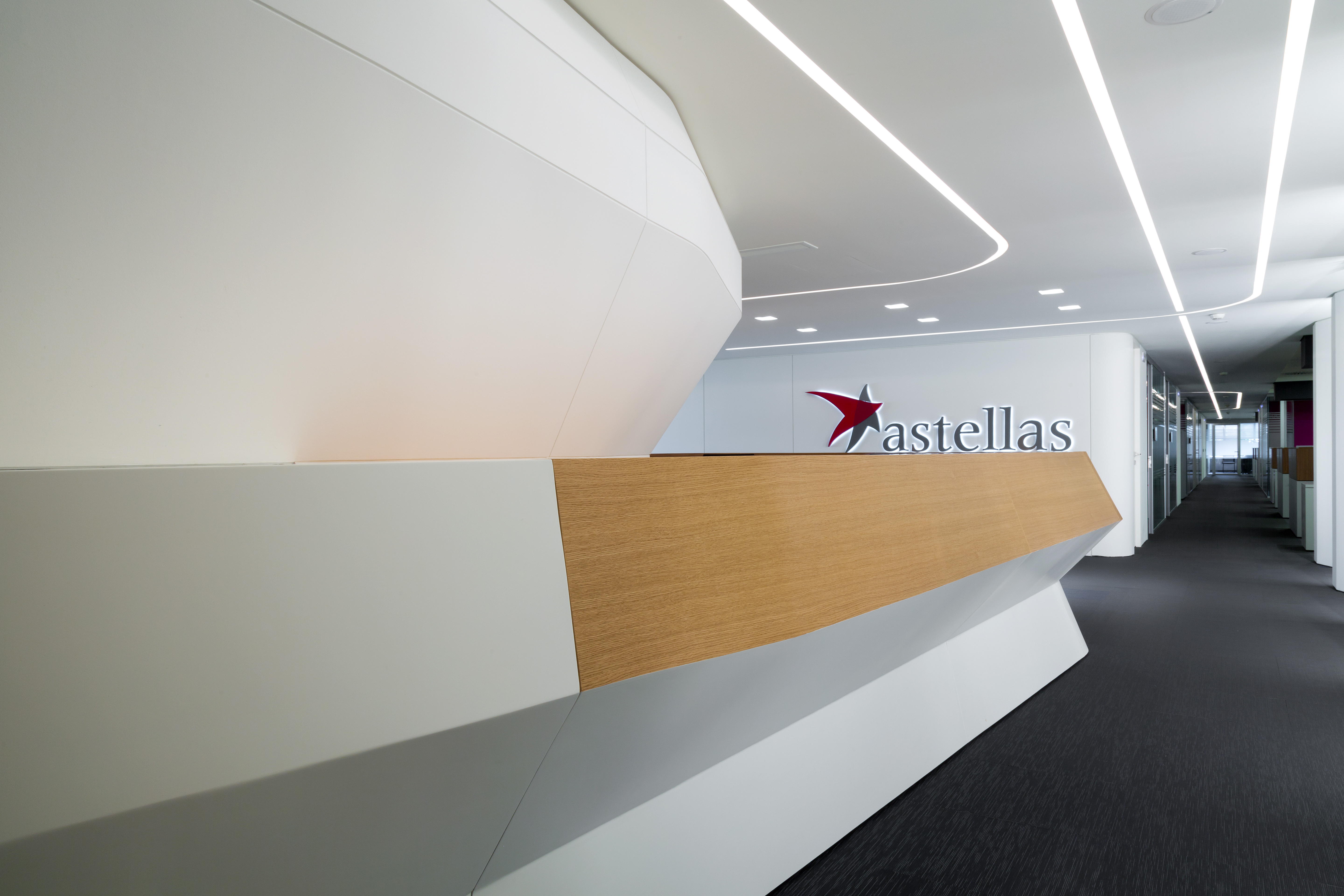 Astellas
The project concerns the management and construction of the new offices of Astellas pharmaceutical company in a building in Maroussi. In collaboration with SCAPE Architecture, which carried out the architectural design, a modern workspace was created that reflects the company's values and vision.
The design of the space places emphasis on freedom of movement, flow, and communication between open and closed spaces. Functionality and variability, both of which are key aspects in contemporary workplaces, enhance communication and collaboration.
The reception area island is a strong geometric element that acts as a dynamic design gesture, with folds and curvatures on two axes creating visual interest.
ACRM's extensive experience and expertise was essential in fulfilling the project requirements. With the collaboration and coordination of various disciplines the project was completed in a short timeframe, with an emphasis on the final finishing details.
Architectural Design: SCAPE Architecture
Location: Maroussi
Surface Area: 1500m2
Photography: Giorgos Fakaros
Construction: ACRM S.A.
Project Management: ACRM S.A.
Date of Construction: 2017