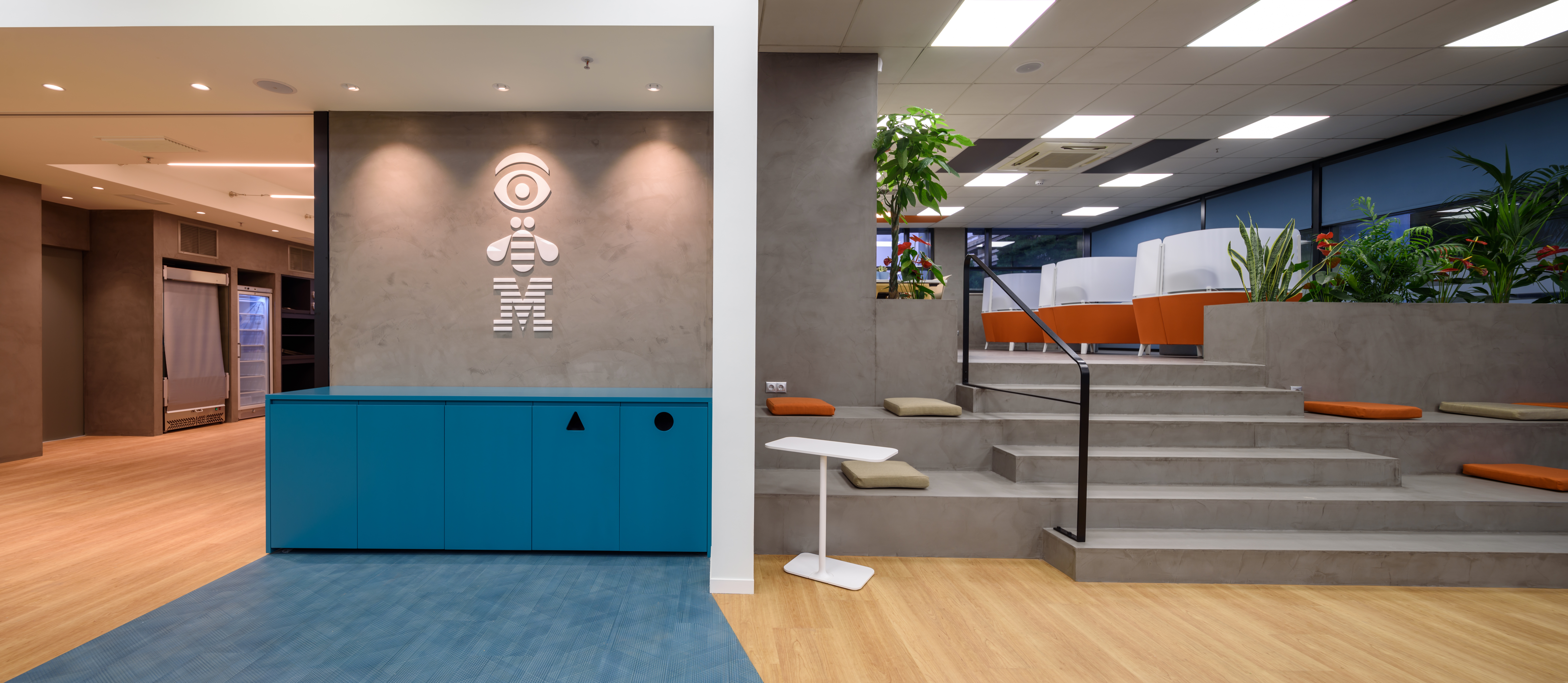 IBM
The goal for the renovation of IBM's offices was to aesthetically and functionally upgrade an already existing office space, which formerly functioned as a restaurant. The company's management wanted to create a hybrid space for food – coffee – breaks that could also offer the possibility of business meetings.
The office space was designed to enable the flow of movement and rest for the users, with dynamic clean lines, bold color choices and contrasts for the furnishings. The company's color palette was chosen, but there are also wood details that offer warmth and coziness to the space.
As there are many different seating options (chairs, stools, sofa, booths), the space becomes flexible and can adapt to the needs and work style of each employee. In this way, an employee can easily leave their desk and become more productive, while also being able to meet with colleagues through online and in-person meetings.
This office space is functionally complemented by cladding and lighting elements (sound absorption, accent lighting), while the interior planting area adds a layer of privacy to the amphitheater space while also creating a natural backdrop for both levels.
Architectural Design: ACRM
Study Team: Eleni Mourtzoukou, Isabella Velissariou
Location: Marousi
Surface Area: 300 μ2
Photography: Giorgos Ventouris
Construction, Project Management: ACRM
Date of Construction: 2019