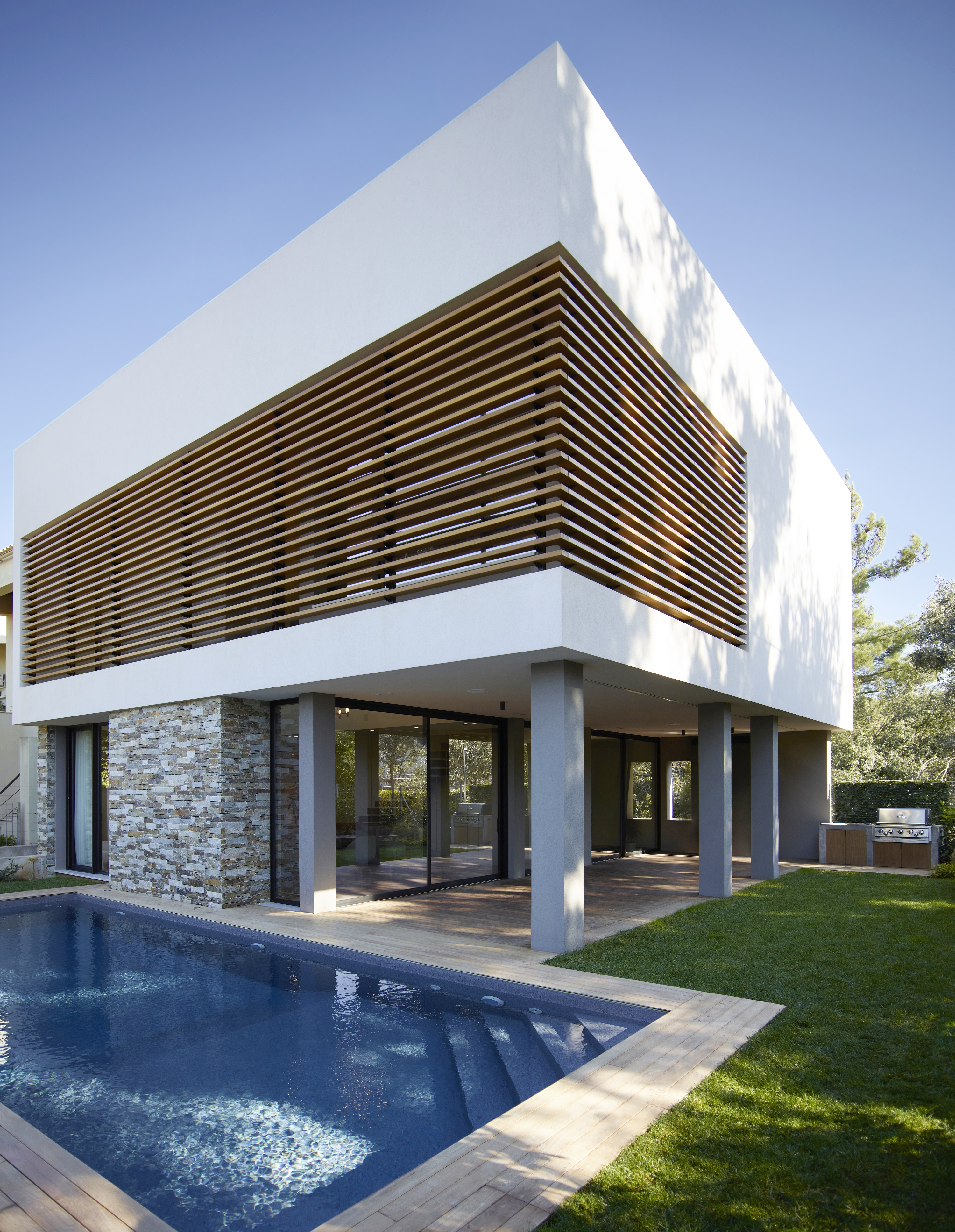 Residence, Nea Erythrea
This residence in Nea Erythrea (Attica) places the contemporary way of living in direct contact with nature, while serving the needs of a family of four. The strong geometric lines are combined with natural materials to create two levels visible from the outside: the level of free pillars and stone walls, and the white prism that balances on top of them.
This different approach to the materiality of the two levels acts as a natural separation of the functions within the residence. This way, on the ground floor level the living areas are designated: sitting area, dining area, kitchen.
These areas have a clear layout so that there is a garden view from every point, as well as openings to the outdoor landscaped areas. In the residence's exterior, parallel to the sitting and dining areas, the linear swimming pool extends, framing the outdoor experience of the residence.
The main elements of the interior design for the residence are natural materials such as stone and wood, as well as neutral shades which create a warm and welcoming space. At the center of the residence a vertical staircase is placed, leading up to the private areas. The staircase moves in parallel to the double-height space, offering a visual continuity between the two levels.
Architectural Design: ACRM
Study Team: Giorgos Papazoglou, Kelly Vidrou, Isabella Velissariou
Location: Nea Erythrea
Surface Area: 230m2
Photography: Vangelis Paterakis
Construction: ACRM
Project Engineer: Zacharias Zikas
Date of Construction: 2020