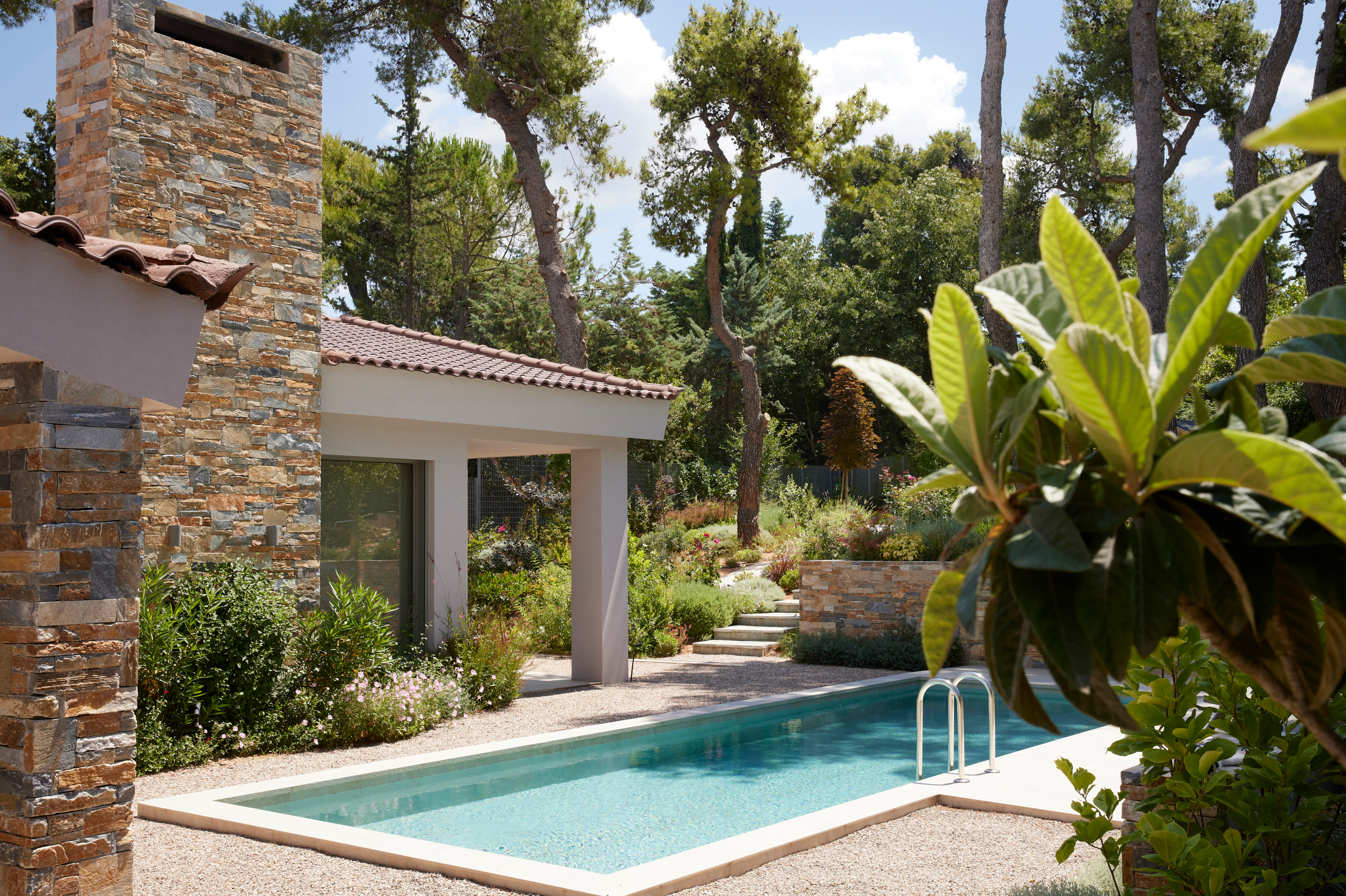 Residence in Ekali
The goal for this project was to design a house influenced by Tuscan farmhouses, with the building being in harmony and direct communication with nature and the outdoors. The area of Ekali is ideal for such a residence, as is the large plot (1,300sqm) which allowed the design of an extensive garden with a swimming pool and roofed semi-outdoor spaces where residents and guests can enjoy the garden.
A modern two-story residence was designed, with a total surface area of 400sqm, organized into three levels: ground floor, first floor, and basement. Some classical morphological elements were preserved, such as the tiled roof and the framed windows, creating a timeless look.
The residence's interior design is contemporary, characterized by earthy colors and natural materials (wooden floor, stone cladding from Pelion stone, plaster) so that there is a connection to nature as well as a warm and simple style that offers comfort and relaxation to its residents.
For the garden, the plot's existing pine trees were preserved and highlighted, while mediterranean plants and trees were also planted, which work well in the area's climate.
Architectural Design: ACRM
Study Team: Isabella Velissariou
Location: Ekali
Surface Area: 400m2
Photography: Vangelis Paterakis
Construction & Project Management: ACRM
Project Engineer: Zacharias Zikas
Date of Construction: 2021