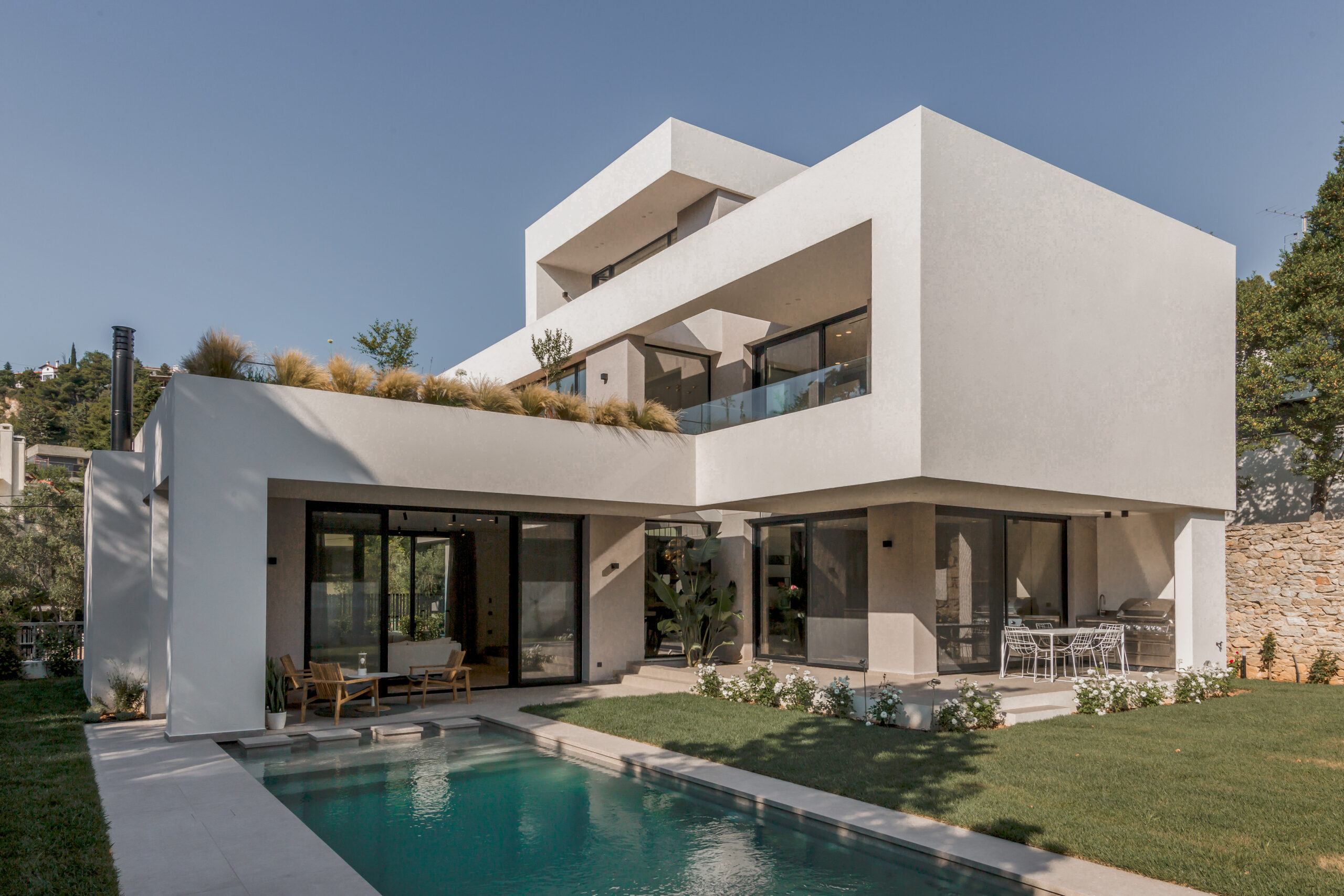 Residence in Politeia
The architectural design of this residence situated in the area of Politeia focuses on geometric shapes and clean lines. This creates a modern structure that seamlessly connects the building to nature and the water surrounding it.
The residence unfolds in two perpendicular axes and three levels. The ground level is open plan, organized around the dining area. This area is situated at the intersection of the two axes, at the center of an interior atrium, which connects the common areas of the first floor to the ground level.
The living spaces are flanked by two decorative and functional elements that act as frames: on the side of the dining area is the cellar while on the side of the sitting area is the fireplace, directly facing each other. At the same time, the sitting area connects the outdoor spaces and the pool to the residence's interior, thanks to the large openings all around it.
The interior is connected to the exterior on all floors. On the first floor, the bedrooms are arranged over the ground floor axis, while the common area created by the interior balcony over the atrium opens to the planted roof over the sitting area.
Finally, the wellness area, including a gym and hammam, makes the most of the panoramic view from the second floor.
Architectural Design: ACRM
Study team: Giannis Matinopoulos
Location: Politeia
Surface Area: 440m2
Photography: Thanasis Gatos
Construction & Project Management: ACRM
Date of Construction: 2023