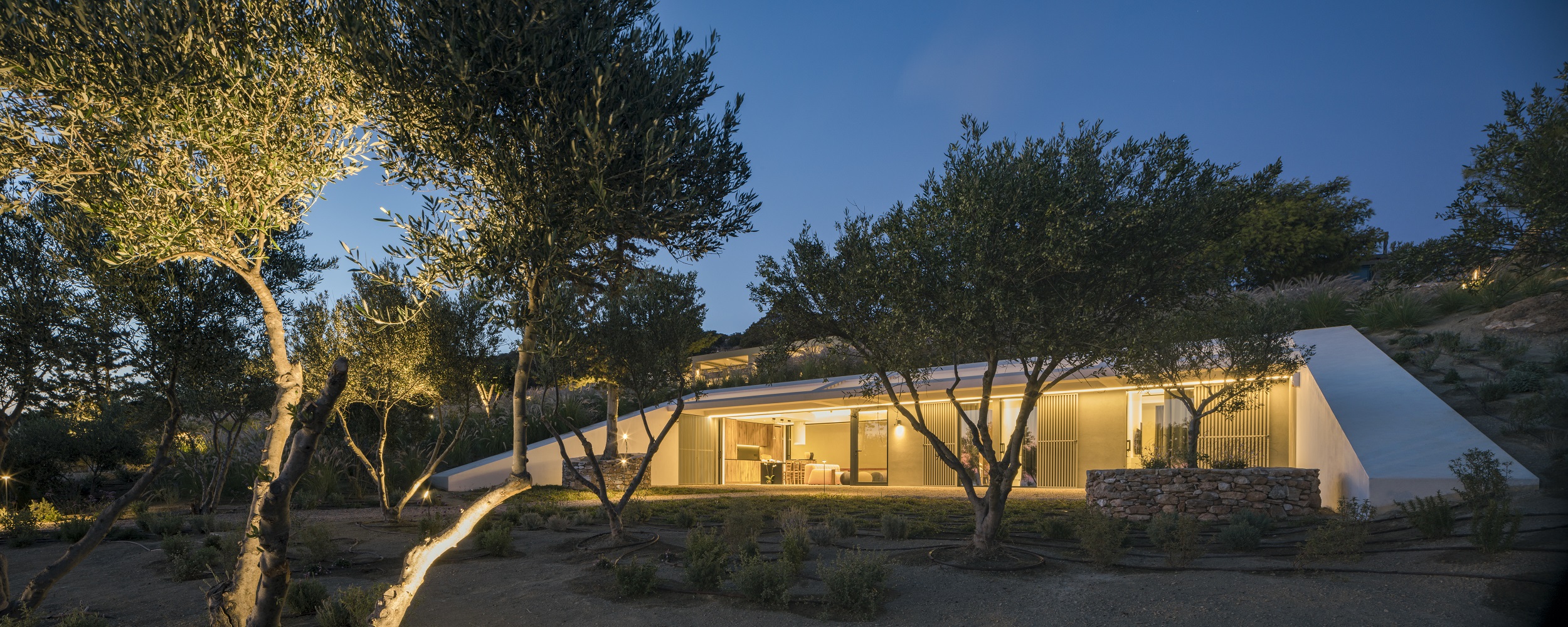 The Secret Garden House, Paros
The Secret Garden House is a stunning holiday home located at Faranga Beach, on the island of Paros.
Designed by SCAPE Architecture, this bermed house has been carefully crafted to coexist in harmony with the natural landscape, respecting the area's topography and having the smallest possible impact on the environment.
The residence's interior is integrated with the courtyard and garden through large floor-to-ceiling glazing, providing natural lighting and an airy feel. It is joined to the rear unit by an external staircase, where outdoor living takes place. The pool and the pergola are located here, offering a unique view of the sea.
The roof has been planted with Mediterranean plants, grasses and aromatics that contribute to the restoration of the local vegetation, as well as enhancing the residence's energy efficiency. The exterior is completed with an olive grove that converses with the landscape and enhances the Mediterranean natural environment.
Architectural Design: SCAPE Architecture
Landscape Architecture: Pagkalou & Partners Landscape Architects
Location: Faranga Beach, Paros
Photography: Giorgos Messaritakis
Construction: ACRM S.A.
Project Management: ACRM S.A.
Date of construction: 2019