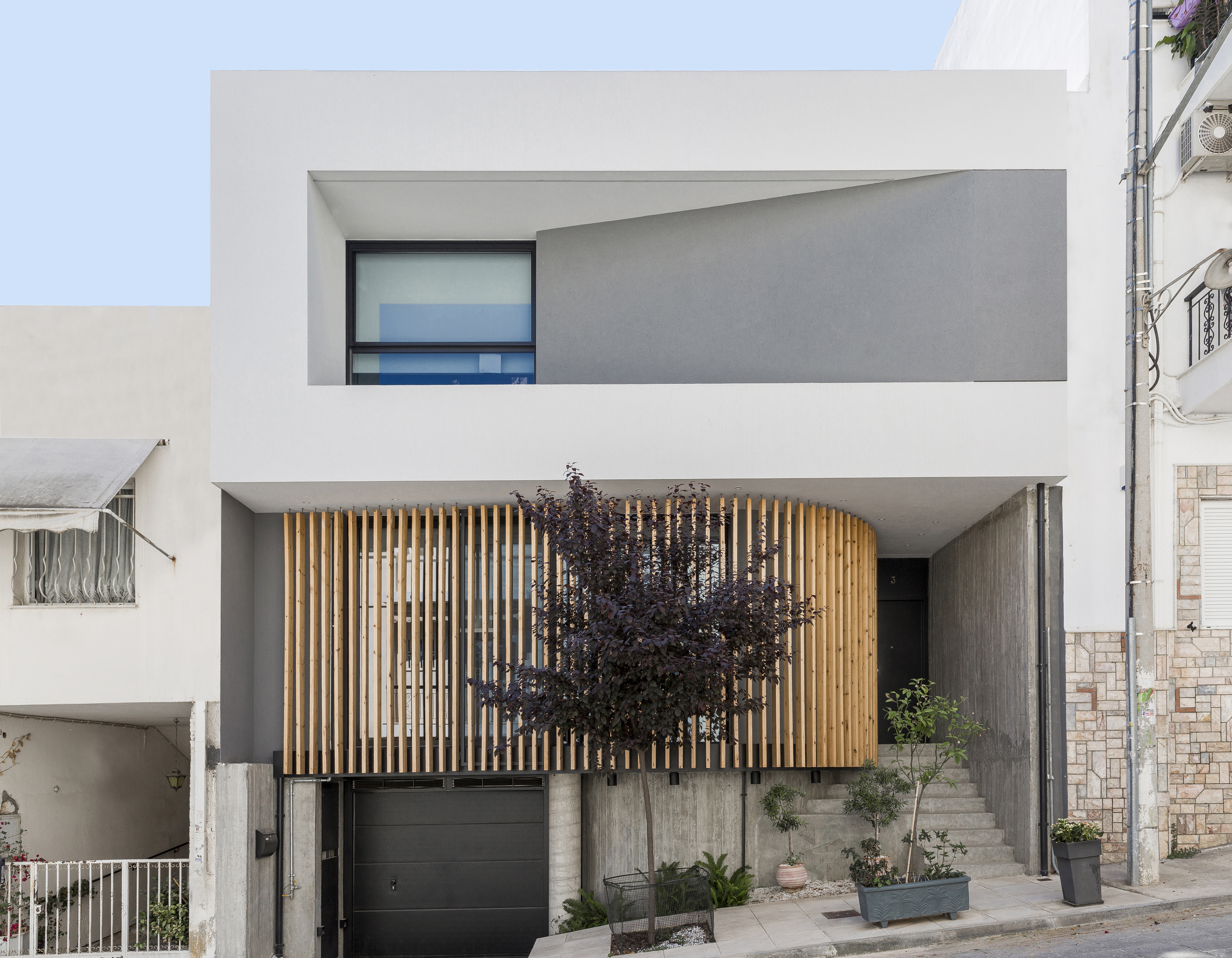 Tri-fold House, Ilioupoli
Tri-fold House is a residence in the area of Ilioupoli. The project is an example of integrating housing into the city's dense urban fabric. Due to the limited space, the house is placed at the front of the plot and is developed vertically on three levels. This leaves enough space for designing the garden, accessible only from inside the house.
The house's architectural design emphasizes the triptych of geometry and materiality characterized by the curved wall of exposed concrete, the wooden vertical blinds, and the coated prism.
The double curvature wall is designed to take advantage of the plot's slope: the first curvature houses the parking area, while the second curved surface marks the house's entrance. In turn, the wooden blinds follow the curved base and create an optical filter between the inside and the outside, allowing natural light to pass through. Finally, the prism has been positioned to create a large opening that offers city views.
Inside the house, there is an open-plan living space with direct access to the garden, while the circular staircase leading to the free-standing intermediate space complements the curved opening.
Architectural Design: ACRM
Study Team: Giorgos Papazoglou, Kelly Vidrou
Location: Ilioupoli
Surface Area: 160m2
Construction: ACRM
Project Engineers: Giannis Mylonas, Nikos Metallinos
Date of Construction: 2018