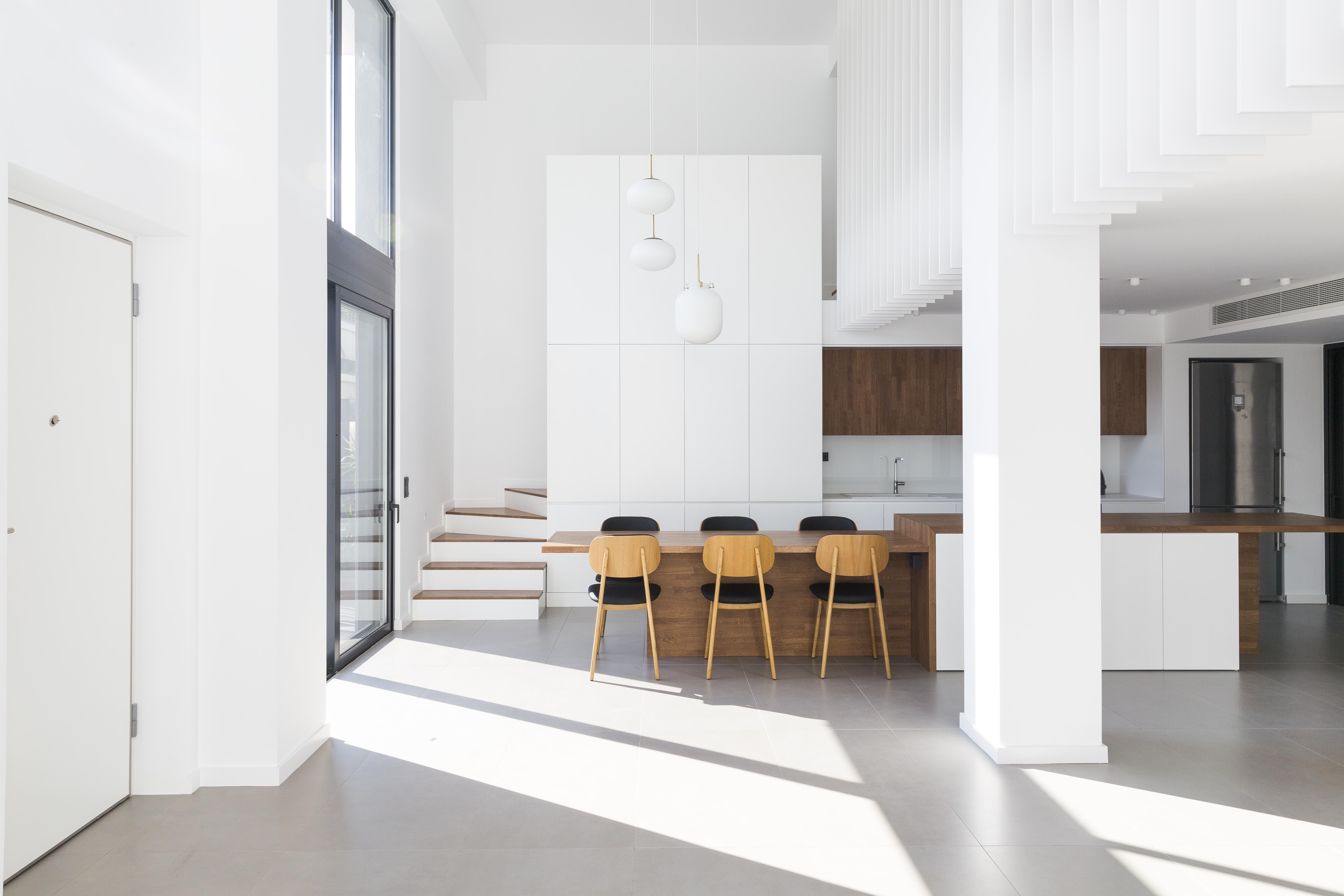 Residence, Petroupoli
The aim of this architectural project is to convert a ground-floor shop with a loft in the Petroupoli area into a two-level residence, capable of serving the needs of a family of four.
The design focuses on preserving the outline of the former store, including the large double-height glazing on the facades that offers impressive dimensions to the space.
The ground floor was designed as a unified living space, with the living room, the kitchen, the dining area-island, and the garden coexisting and interacting harmoniously.
The interior design is characterized by a minimalistic approach to materials and colors, as well as clean lines in the custom-made furniture. All these elements compose the morphology and aesthetics of the residence.
The loft acts as an intermediate boundary between the open living spaces and the residence's private areas, with the use of arrayed vertical white blinds. This allows for an effective separation of the two levels while still allowing natural light to flow through the space.
Architectural Design: ACRM
Study team: Alexandros Tsonidis
Location: Petroupoli, Athens
Surface Area: 85sqm
Photography: Thanasis Gatos
Construction: ACRM
Project Management: ACRM
Date of Construction: 2019