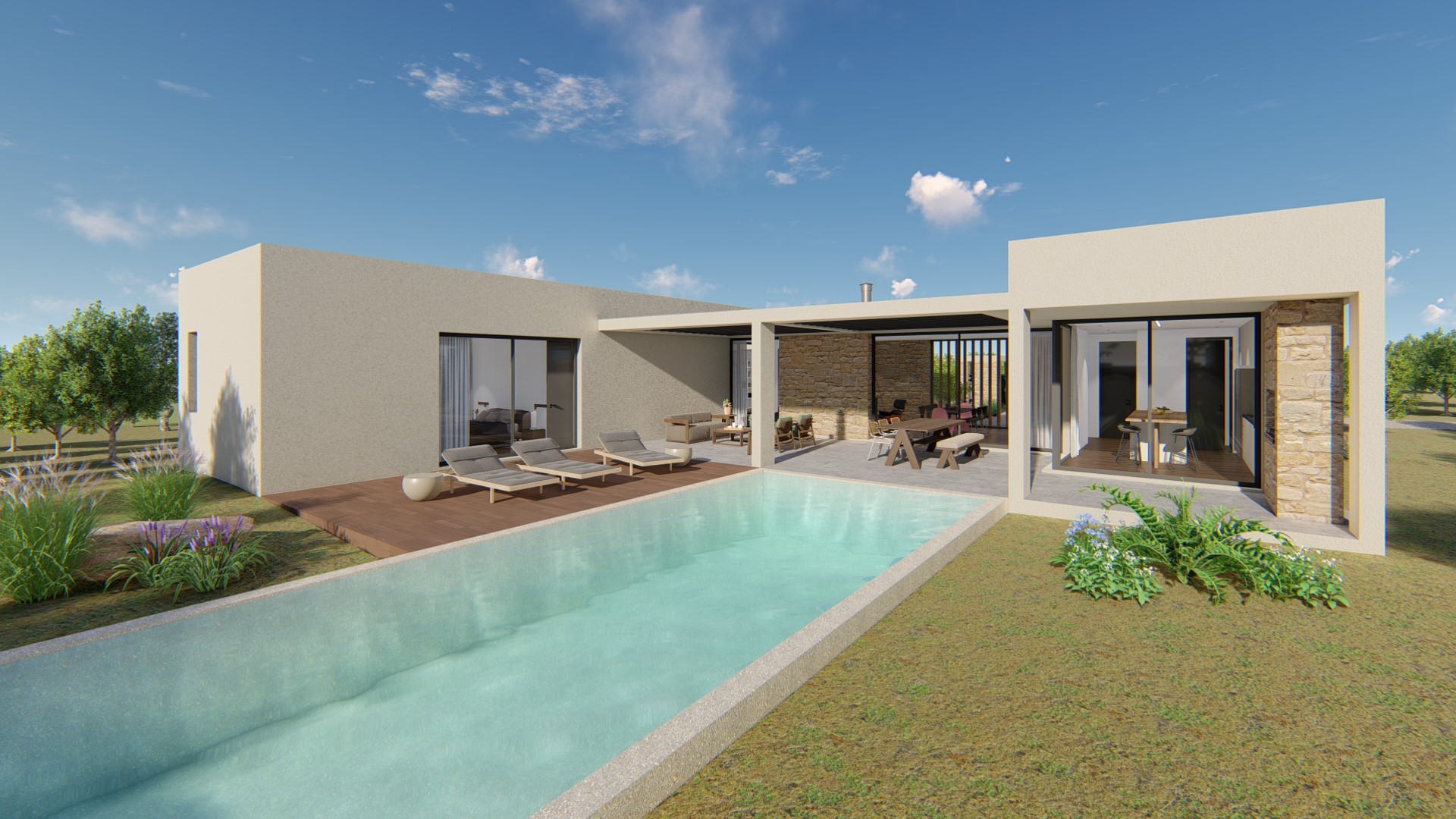 Residence, Kalamata
This residence is situated in Kalamata, in the midst of a citrus grove. Its design aims to build a strong connection between the home's inside and outside area.
The structure of the house is Π-shaped, allowing the indoor and outdoor space to peacefully come together. The patio and pergola play a key part in creating a pleasant exterior living atmosphere alongside the eye-catching swimming pool that integrates into the interior of the residence and is visible from all areas.
Natural materials such as stone and wood and neutral tones help give the interior a comfortable feel, complemented by the large windows that fill the inside with natural light.
Architectural Design: ACRM
Study team: Kelly Vidrou
Location: Kalamata
Surface Area: 170m2
3D Visualization: ACRM
Date of Study: 2020