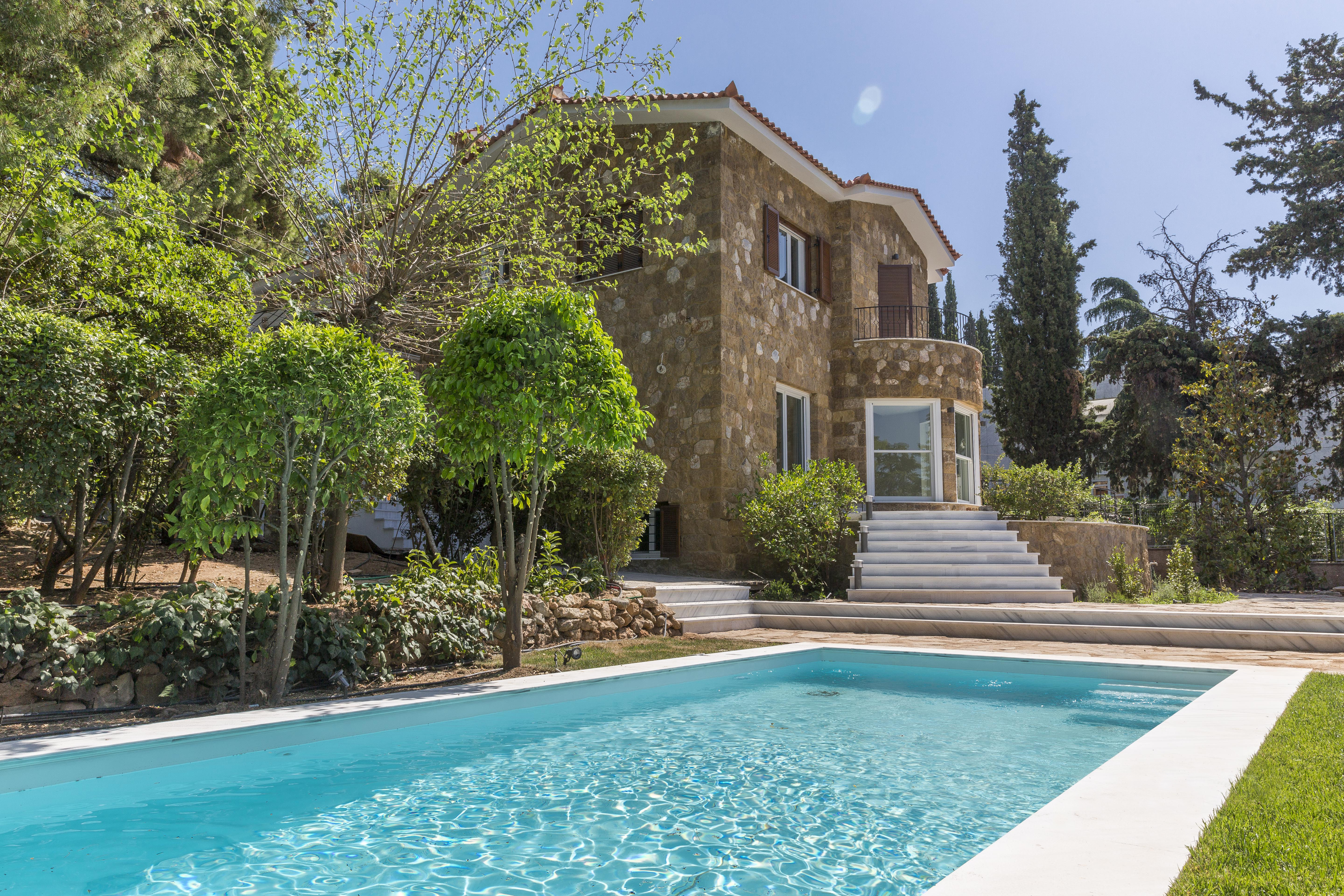 Residence in Kefalari
The aim of this project was the total restoration of a stone building dating back to 1950 and its remodeling into a contemporary and functional residence without altering its original style. The main materials, such as the stone walls and mosaic and marble flooring, were preserved, while the building was shielded with new insulation and modern wooden frames. At the same time, the roof was completely renovated and a large swimming pool was constructed in the exterior space of the building.  
For the residence's interior design a large open kitchen was created, while the main and secondary sitting room and dining area were preserved. Four bedrooms were created as well as a guest room in the basement, while an elevator was added to serve the residents and guests. 
The result is a stylish luxury residence with a timeless feel and functionality that meets contemporary needs. The exterior retains the morphological elements of the past, while for the interior design the new materials that were selected interact with the old and enhance the comfort and coziness of the space. 
Architectural Design: ACRM
Study Team: Eleni Mourtzoukou, Kelly Vidrou
Location: Kefalari
Surface Area: 400m 2
Photography: Thanasis Gatos
Construction & Project Management: ACRM
Date of Construction: 2021