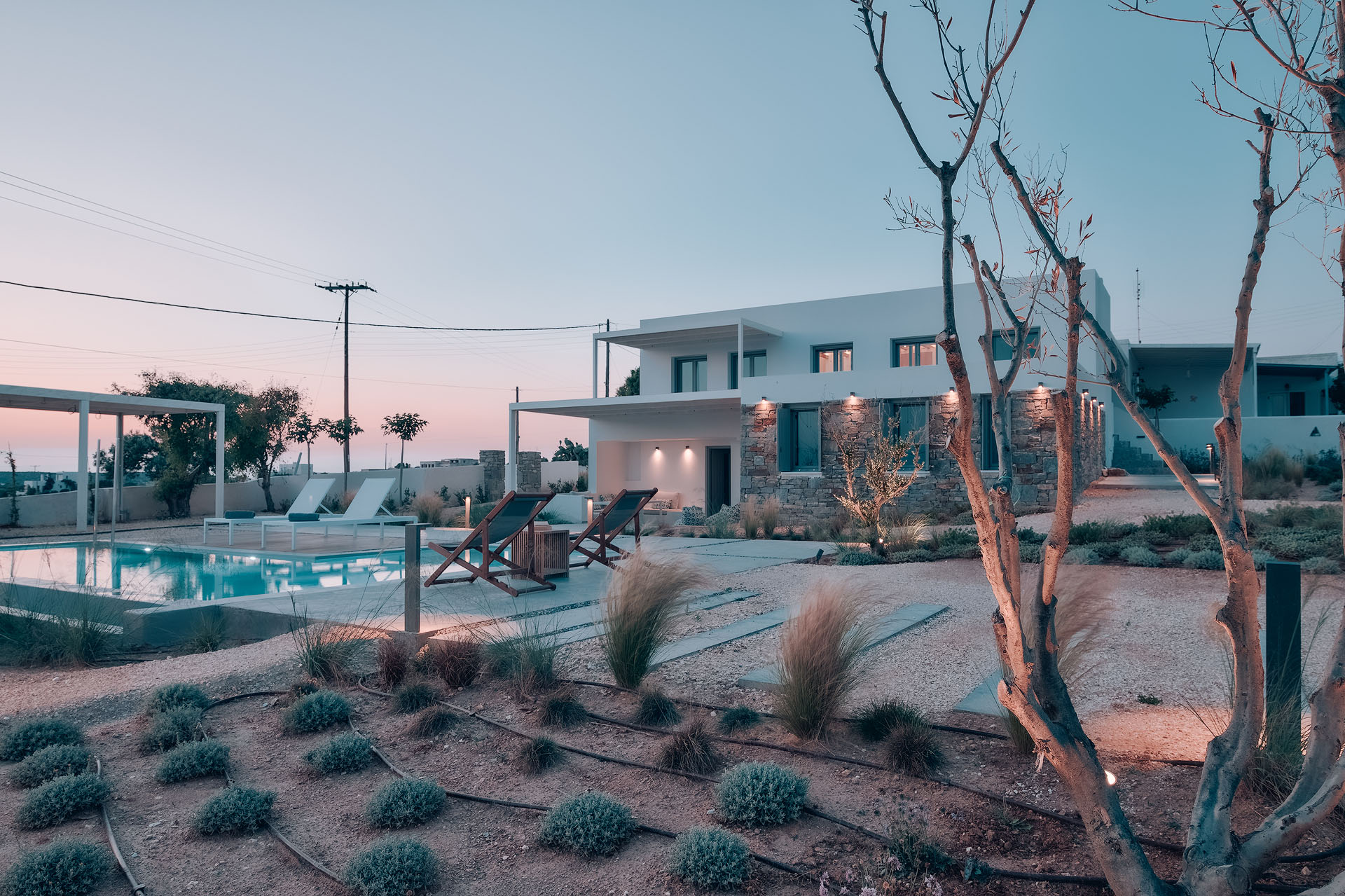 Villa Anassa, Paros
Villa Anassa was redesigned based on an already existing structure in the Aliki area on the island of Paros, Greece. The residence's design was based on the traditional architecture of the Cyclades, combined with contemporary simple lines, creating a building that blends harmoniously with the landscape.
The holiday villa is formed on two levels which create two distinct units regarding their aesthetic and their function. This way, the residence fully serves both the residents and the guests. The first level features cladding by local stone and houses two independent bedrooms with a joint outdoor kitchen and sitting area.
The second level forms the main white structure of the residence, where an open plan living area can be found, with a sitting area, dining area, and kitchen, as well as two bedrooms. The interior design is defined by simplicity and focuses on neutral colors in order to highlight the air and natural light of the island.
The residence is positioned to face south and opens fully to the outdoor area where a swimming pool can be found. There is also an unobstructed view of the sea. There are shades from natural materials so that residents and guests can enjoy the outdoor spaces as much as possible, while the surrounding area features native plants that do not obstruct the view and work organically with the landscape and the Aegean climate.
Architectural Design: Kreations, Eirini Kalogiannidi
Location: Aliki, Paros
Surface Area: 140m2
Construction: ACRM S.A.
Project Management: ACRM S.A.
Date of Construction: 2019