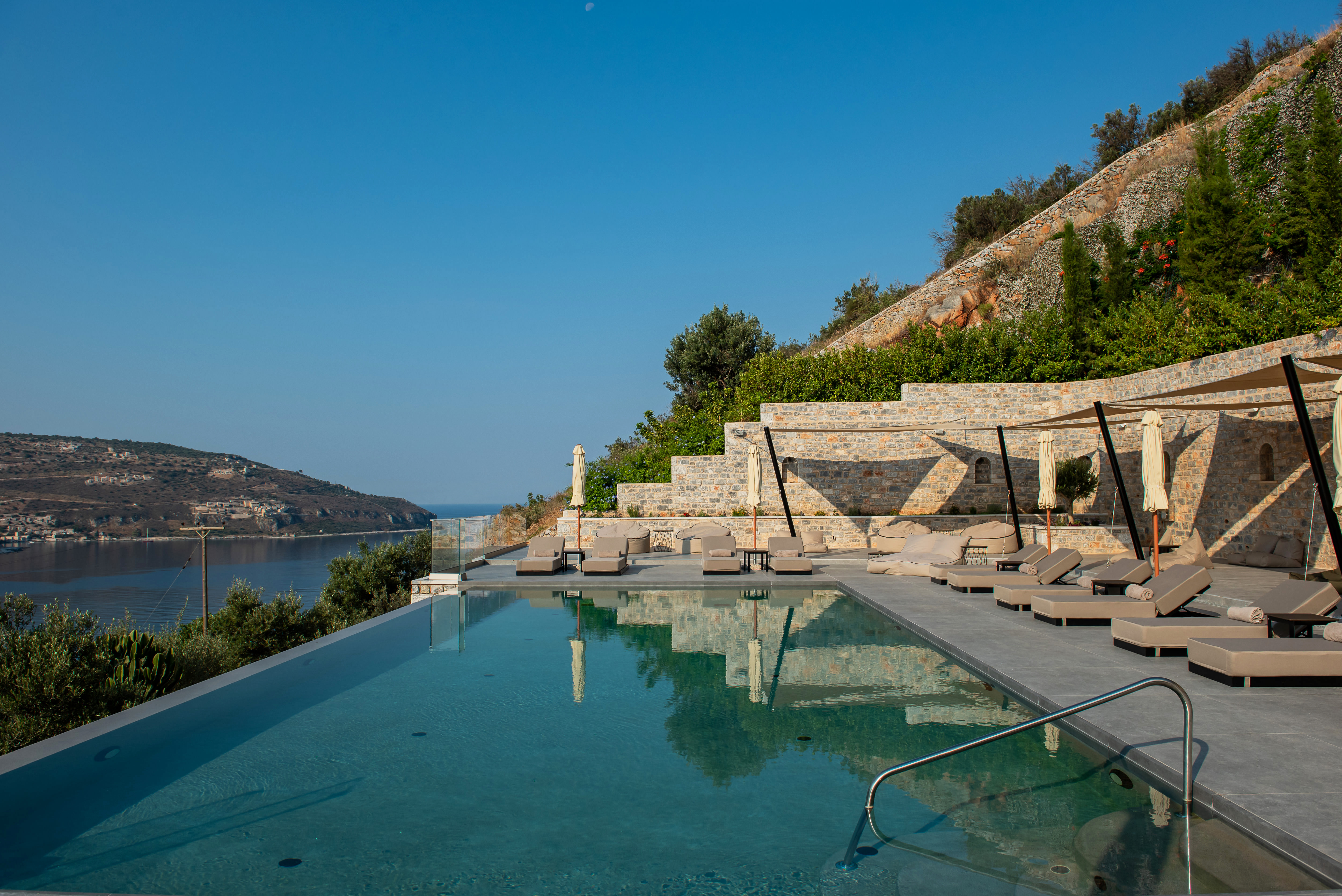 Manifest Boutique Hotel
Manifest Boutique Hotel is located in the picturesque Mani region of Oitylo Bay, at the foot of Mount Taygetus. The aim of the project was to create a space that would be both friendly and welcoming to visitors, while also respecting the traditional architecture of the area.
The hotel's architecture follows the traditional style found in the Mani region, with stone ground-level and two-story buildings that offer stunning panoramic views. Natural materials are used throughout the hotel, from the furnishing and decoration of the rooms to the reception and breakfast common areas. The color palettes are inspired by the local stone, olive trees, and the earth.
The exterior of the hotel has been carefully landscaped with a pool and seating areas that are shaded by retractable elements, while the exterior lighting highlights the imposing stone buildings and beautifully landscaped surroundings.
The design and configuration of the interior and exterior spaces creates a sense of relaxation and rejuvenation for visitors, while the hotel also blends harmoniously with the natural landscape.
Architectural Design: ACRM
Study Team: Stavroula Stathokosta, Giannis Matinopoulos
Location: Oitylo, Mani
Surface Area: 1.770m2
Photography: Manes Photo
Date of construction: 2022