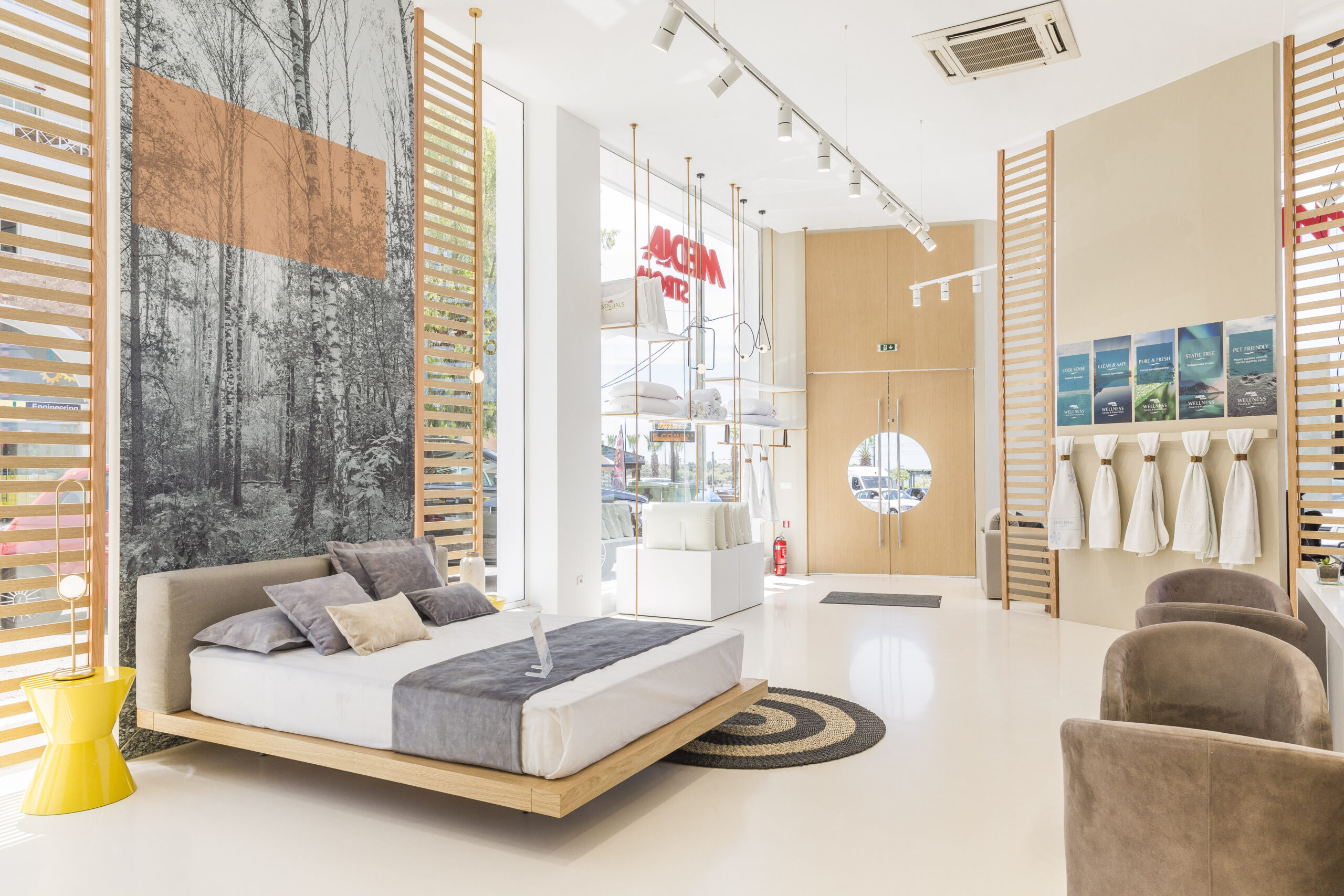 Media Strom Alimos
The construction of Media Strom's store in Alimos follows the company's new concept. Its characteristics are clean design, smooth surfaces, and a light color palette.
The great height of the interior space was emphasized by using partition curtains and blinds that extend throughout the store's height, directing the attention to the main exhibits.
The new metal stairway became the focal point of the interior design, as it is constructed in a simple style without cladding or ornamentation and it becomes an independent architectural element of interest in the store's interior.
The choice to place the store's main entrance at the juncture of the two sides helped to highlight the company logo placed on the new metal canopy. The overall interior design of the store creates an open and bright space that highlights the products and is welcoming for both employees and customers.
Location: Άλιμος
Surface Area: 400 m2
Photography: Thanasis Gatos
Construction & Project Management: ACRM
Project Engineer: Konstantinos Daskalakis
Date of Construction: 2020