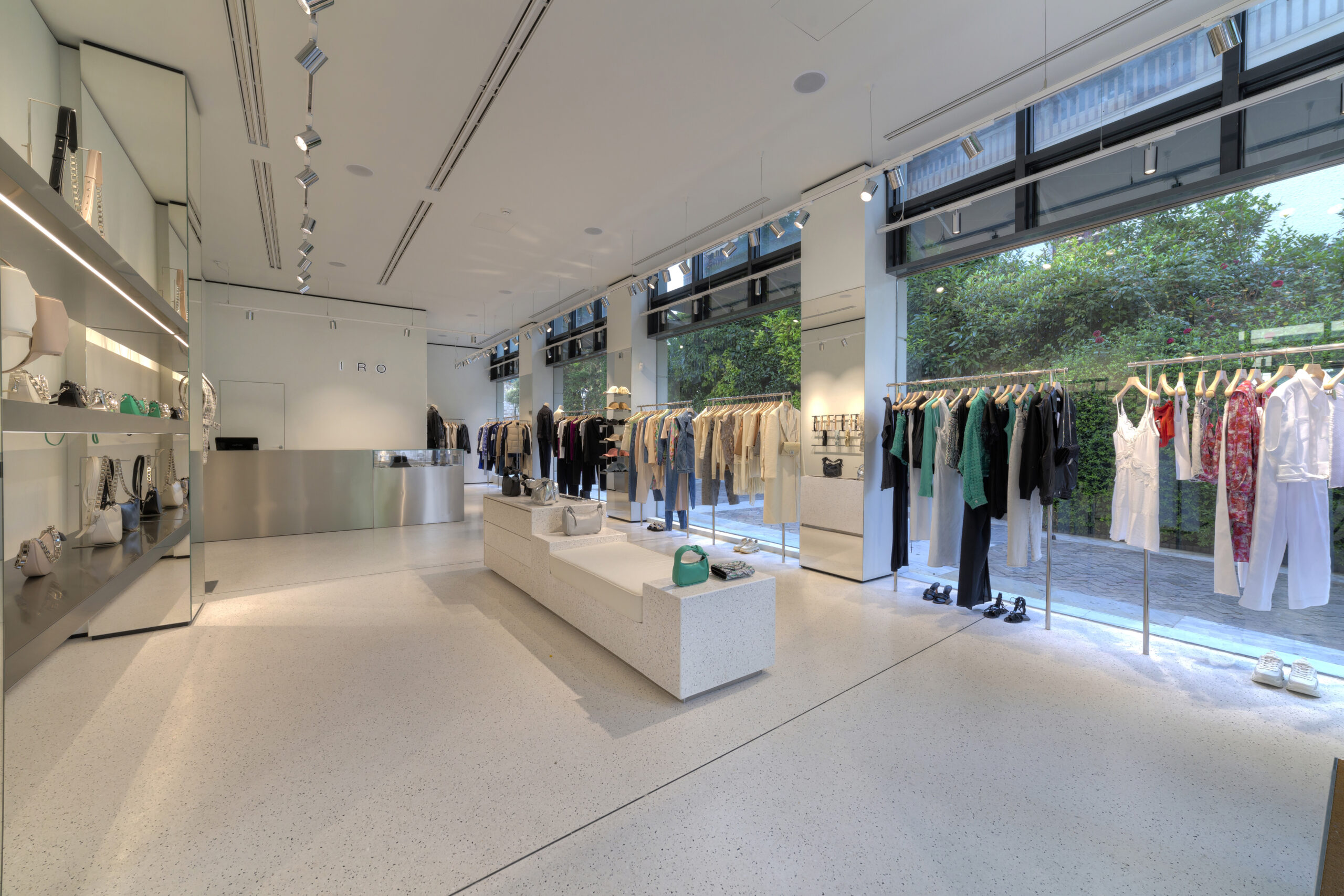 IRO clothing store in Kifissia
The project refers to the first store the well-known clothing brand IRO has opened in Greece which is located in Kolokotroni Street in Kifissia in a prominent position within the central market area.
The store's exterior immediately captures attention with its simple yet imposing logo and expansive glass surfaces, offering a seamless view of the interior.
The interior design for the store follows the architectural guidelines of the French company. The dominant elements comprise white, glossy sleek surfaces and strategically placed mirrors, that reflect light and showcase the brand's impressive products from every angle. To tie the space together, modern yet nostalgic, solid terrazzo flooring in white with subtle gray and black details is employed.
The overall feel of the space is minimal yet striking and is enhanced by the sleek details, the use of chrome in the light fixtures, and the glossy shelving units. This successfully highlights the clothes, with their vibrant colors and patterns.
The construction was completed swiftly without compromising safety standards, following the regulations of the building complex that hosts the store. Apart from aesthetics and functionality, the store also observes standards for full fire safety, emergency exits, etc.
Location: Kifissia
Surface area: 200 sq.m.
Photography: Alexandros Psachos
Construction: ACRM
Project Management: Nikos Bakoulas
Project Coordinator: Eleni Mourtzoukou
Project Engineer: Konstantinos Gerakianakis, Sotiris Papasotiriou
Date of construction: 2023